Superior Service for Water Heaters Around the Rossmoor Area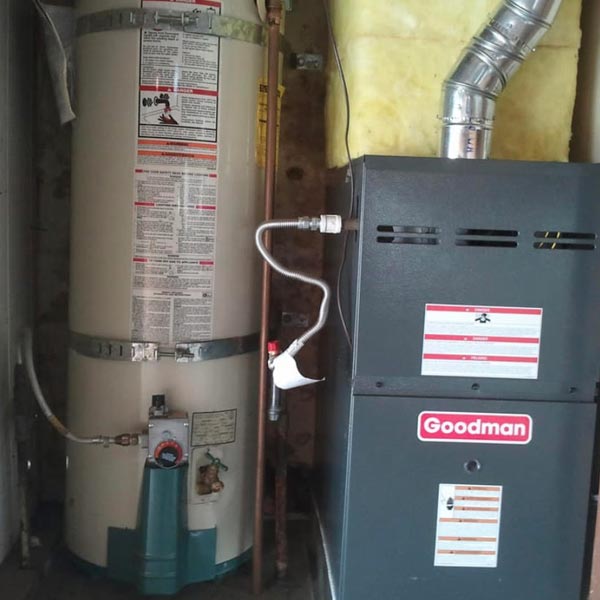 If you are looking for quality water heaters in Orange County, then look no further than Western Heating, Air Conditioning, & Plumbing. As a reliable plumbing company, we have a dedicated team of expert technicians who specialize in professional water heater service in Lakewood and surrounding areas.
Our highly trained plumbers can even upgrade your old, inefficient hot water heating system. Get a brand new, energy-efficient replacement that will provide your home with a constant supply of hot water, all while lowering your home energy bills.
When you need service for water heaters, our company is the one to call. We provide superior service for our local clients. You'll get the best workmanship, materials, and customer service - so call today!
Keeping Your Home Comfortable, Safe, and Sanitized with Hot Water
Having high-quality water heaters for homes throughout the Rossmoor area is vital. Families need easy access to hot water for comfort and sanitation purposes. Still, it also needs to be a safe situation.
Whether you decide on a tankless water heater system or a traditional one, you need top-notch, professional service. Our plumber and heating technicians have the knowledge and experience necessary to service any brand, make, or model of the hot water heater.
When you hire our professionals for water heater service, you can rest assured that you will receive the best water heater system for your home. We want your system to meet and exceed your water heating needs.
How to Choose Your Water Heater
Homeowners who use wise tactics to make important decisions about their home know that includes researching their water heater. Before you have your new system installed, you'll want to take careful steps when selecting the one for your home.
Some of the tips you can use to make the appropriate choice for your home include:
Fuel Type
Cost
Energy-efficiency
Size
Required Maintenance
Expected Longevity
What will probably surprise you is how many options you have available. Picking the perfect water heater isn't as black and white as you probably think.
For instance, even just narrowing down a system based on the fuel type, you have choices such as:
Electric
Propane
Natural Gas
Geothermal Energy
Solar Energy
When you make the wise decision to work with our experts at Western Heating, Air Conditioning, & Plumbing, you'll get the industry information that's required to make an informed decision.
Call us now and get the level of quality service that you deserve for Water heaters in Cypress and surrounding cities.
Latest Articles
Unveiling the Common Causes of AC Repairs: A Guide to Maintaining a Cool and Comfortable Home

During scorching summer months, a well-functioning air conditioning system is an absolute necessity for maintaining a comfortable home environment. However, even the most reliable AC units may encounter problems that require repair and maintenance. Understanding the common causes behind AC repairs can help homeowners identify issues […]

Preventing Plumbing Repairs

If you choose the right Lakewood plumbing and AC company (blue), you'll have more than just a reliable resource for repair service. Wise homeowners understand the value of working with professionals who want to teach you more about your heating, cooling, and plumbing systems. In fact, one […]