Skilled Plumbing Repairs Make a Difference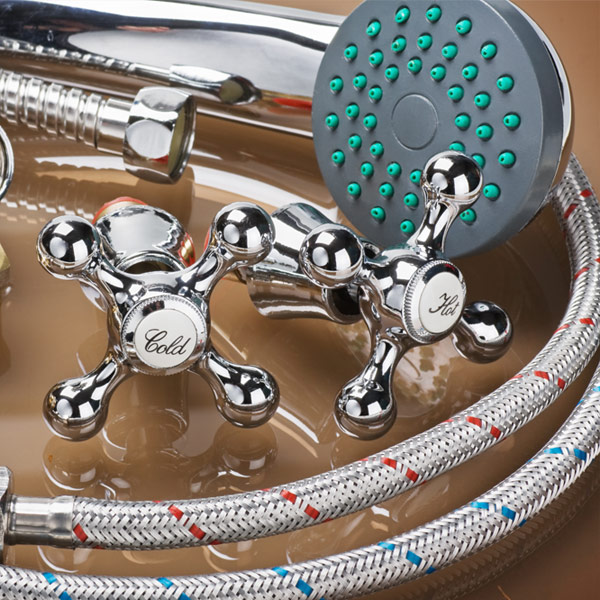 Western Heating, Air Conditioning, & Plumbing knows what it takes to provide customers with exceptional service. This outlook is what has made us the preferred resource for services like plumbing repairs in communities like Lakewood.
It's inevitable that, as a homeowner, at some point, you'll need a professional plumber. You'll find yourself in need of a professional to help repair a water leak, install a new plumbing fixture, or to replace an element of your plumbing system.
However, the most common reason people call on us is to take care of plumbing repairs. When you know ahead of time who you want to contact for this type of service, you'll never end up settling for inferior work or paying too much for it.
The Value of Having a Reliable Resource for Plumbing Repairs
From problems with water heaters to a leaking pipe, you're going to need plumbing repairs, and probably more than once or twice. Most of these plumbing repairs can be very cost-effective since repairing a plumbing issue early on will save you money in the long run.
Plus, it will help you avoid having to replace your plumbing completely. When it comes time to have plumbing repairs done in your home, you can trust our professional team to provide you with the best products and high-quality services - backed by a full warranty.
At Western Heating, Air Conditioning, & Plumbing, our Lakewood area plumbing repair specialists have years of training and experience to handle any project. From something as simple as a small leak to a complete plumbing system replacement, you can count on our pros.
Plus, we'll take care of your service needs in a timely and efficient manner! Don't compromise when it comes to quality for plumbing service in your home.
Common Plumbing Problems
Some plumbing issues are more common than others. In other words, there are some repair problems that you're more likely to run into than others.
For that reason, you must monitor your system and watch for red flags that could indicate a problem like:
Dripping Faucet
Leaking Pipe
Slow or Clogged Drain
Running Toilet
Low Water Pressure
No Hot Water
Any of these already sound familiar? Even the best residential plumbing system is going to end up with repair needs.
A concern for homeowners is when the leak happens someplace that you can't easily detect. Leaks in walls or in the ground can cost a lot in water bills and waste a lot of water before being located. Call us now to arrange for service and make sure you're getting quality plumbing repairs for your Rossmoor area home.
Latest Articles
Unveiling the Common Causes of AC Repairs: A Guide to Maintaining a Cool and Comfortable Home

During scorching summer months, a well-functioning air conditioning system is an absolute necessity for maintaining a comfortable home environment. However, even the most reliable AC units may encounter problems that require repair and maintenance. Understanding the common causes behind AC repairs can help homeowners identify issues […]

Preventing Plumbing Repairs

If you choose the right Lakewood plumbing and AC company (blue), you'll have more than just a reliable resource for repair service. Wise homeowners understand the value of working with professionals who want to teach you more about your heating, cooling, and plumbing systems. In fact, one […]